2018 SOUTHWESTERN REGIONALS & 2017 NINE STATES FIGURE SKATING CHAMPIONSHIPS
Mon Oct 9th – Wed 11th Edora Pool Ice Center (EPIC)
Announcement
Click here to download the 2017 Nine States Announcement.
Entries
The deadline for the 2017 Nine States Regional Championship has been extended to September 5th at 11:59 pm. Late entries will not be accepted after September 5th at 11:59 pm. Practice ice pre-purchase has also been extended to September 5th at 11:59 pm.
Online registration is the ONLY method available for entry into the 2017 Southwestern Nine States Championships and must be submitted online via Members Only (
www.usfsaonline.org
) by
11:59 pm on September 5, 2017.
To enter, please follow the steps below:
Log on to www.usfsaonline.org
Input your membership number and password
If you do not already have a password, go to www.usfsaonline.org and follow the online instructions.
Select 'Events' on the top left menu
Select 'Competition Profile/Event Registration'
Select 'Event Registration & Information' – '2017 Southwestern Nine States Championships'
If you are experiencing difficulties with your registration, please e-mail EMS Support: emssupport@usfigureskating.org
Once entries have been closed, entry fees are only refundable if the competition is not held in accordance with rule number 3047.
Late entries will NOT be accepted under any circumstances.
Please be sure to select the correct event and confirm your entry with your coach prior to submitting your entry!
Volunteers
Please support our upcoming Nine States and Southwestern Regional Competitions by volunteering. Click on the links below to sign up and then pass the links on to friends and family so they can pitch in. We look forward to your help with this wonderful week full of events!
Volunteer website for competition: www.SignUpGenius.com/go/5080B44A4AA23AAFA7-2018
Volunteer website if you're interested in working security for the event: www.SignUpGenius.com/go/5080B44A4AA23AAFA7-security
Contact Heidi Early, hearly1@comcast.net with any questions.
The FCFSC Hospitality Committee is also looking for volunteers willing to provide food for the upcoming Nine States / SW Regionals Competitions.  Please click on the "SignUp Genius Button" to sign up to bring items.

Facilities
The competition will be held at Edora Pool and Ice Center (EPIC) 1801 E. Riverside Ave. Fort Collins, CO 80525. (970) 221-6683. There will be locker rooms and warm up areas available for all competitors. The facility has two ice surfaces 85' by 200' which consist of the Blue rink and the Green rink. There are vending machines on site. There will be a food and/or coffee truck available that will vary by day and time. There are also nearby restaurants. See the registration desk for more info if needed.
Tentative Schedule
This schedule is subject to change based on the number of entries. An updated schedule will be put up on this website as soon as possible following the close of entries. (Entries close on September 1, 2017). Monday Preliminary Girls QR Pre-Preliminary Girls QR Tuesday Pre-preliminary Limited Pre-Juvenile Girls QR Open Juvenile Girls Boys: No Test – Pre-Juvenile plus Special Olympics Wednesday Test Track: Pre-Preliminary – Senior No Test Girls Pre-Juvenile Girls FR Preliminary Girls FR Pre-Preliminary Girls FR NOTE: Events each day are listed not necessarily in the order that will be skated.
Apparel
Competition apparel is available at the following link: http://www.usfschampionships.com/SWR9STATES.
Please remember to choose the correct logo on your merchandise. We have both the Nine States and Southwestern Championships going on that same week and you don't want to end up with the wrong merchandise. You will need to purchase all merchandise on the Main Event website but if you want to check out some of the merchandise before you purchase it, the Fort Collins Figure Skating Club will have a booth set up near the doors of the blue rink with merchandise available for you to look at during the competition. You will need to order it by September 21st if you want to have the merchandise by the time the competition starts. The online store will be open for a few weeks after the competition for people who want to purchase merchandise during or after the competition.
Practice Ice
Practice ice pre-purchase has been extended to September 5th at 11:59 pm.
Practice ice NOT included in your entry fee and can only be purchased through the Skater Portal on the Event Management System (EMS) and if availability permits, onsite. Please review the information in below in full prior to contacting the LOC.
PRE-PURCHASE WINDOW
OPENS – Tuesday, August 15th at 12:00 pm MT
CLOSES – Friday, September 5th at 11:59 pm MT
UNOFFICIAL PRACTICE ICE – $20.00/session (**NO MUSIC**)
Nine States competitors can pre-purchase TWO credits for unofficial practice ice sessions (UPI – 30 minutes). Competitors will self-schedule these credits during the pre-purchase selection window.
If UPI credits were pre-purchased, skaters may log back in to EMS from 9/10 through 9/17 to self-schedule this session.
SELECTION WINDOW
OPENS: September 17, 2017 at 12:00 pm MT
CLOSES: September 20, 2017 at 8:00 pm MT
OPEN SALES WINDOW
OPENS: September 20, 2017 at 9:00 pm MT
CLOSES: October 1, 2017 at 8:00 pm MT
*UPDATED AS OF 9/7/17
If availability permits, open unofficial practice ice sessions be available for purchase via EMS beginning Monday, September 18th. The LOC will notify competitors of availability via email.
PRACTICE ICE – ONSITE
Similar to Open Purchase, if availability permits, the LOC will sell open slots for unofficial practice ice onsite for $25/sessions. All competitors are encouraged to pre-purchase practice ice prior to the event to ensure they meet their needs. IF the Chief Referee is able to accommodate additional practice ice for Final Rounds, a notice will be posted on the event bulletin board.
The practice ice desk will be next to the double doors between the Blue and Green rink at EPIC and will open 30 minutes to one hour before the first practice session and remain open throughout the competition to sell IF practice ice as available.
Once purchased, there will be NO REFUNDS OR TRANSFERSof any practice ice sessions regardless of circumstance.
Additional Ice Time (Sun Oct 8)
EPIC has made extra practice ice available on Sunday October 8, 2017 on the blue rink.
Sessions will go from 9am to 3:45pm at $10 for 30min and paid at the front desk. First come, first served. No punch cards accepted. Everyone has to pay the front desk and if they call ahead and pay with a credit card, we will put them on the list for priority. Limit 15 per session. No refunds.
Call EPIC's front desk to reserve a spot 970-221-6683.
7:15 – 7:45am (RECENTLY ADDED)
7:45 – 8:15am (RECENTLY ADDED)
8:15 – 8:45am (RECENTLY ADDED)
8:45am ice make
9:00 – 9:30am
9:30 – 10:00am
10:00 – 10:30am
10:30am ice make
10:45 – 11:15pm
11:15 – 11:45am
11:45 – 12:15pm
12:15pm ice make
12:30 – 1:00pm
1:00 – 1:30pm
1:30 – 2:00pm
2:00pm ice make
2:15 – 2:45pm
2:45 – 3:15pm
3:15 – 3:45pm
Extra practice ice is also available October 7th – 13th at Noco Ice Center
**This rink is not affiliated with EPIC and you will have to pay for ice when you get there.
Mon, Oct 9 — 8-9 am; 915-1015 am; 11-12 pm
Tue, Oct 10 — 8-9 am; 915-1015 am; 11-12 pm
Wed, Oct 11 — 8-9 am; 915-1015 am; 11-12 pm
Thu, Oct 12 — 8-9 am; 915-1015 am; 11-12 pm
Fri, Oct 13 — 8-9 am; 915-1015 am
Nothing on Sat, Oct 14
Nothing on Sat, Oct 15
The charge is $10 per half hour with a limit of 15 skaters per half hour.
Sign up is on the link below and will direct you to the Noco website with the individual half hours that you can sign up for online. Each half hour allows up to 15 skaters only.
http://www.ncyh.org/page/show/1406567-freestyle-skate-in-october
NoCo Ice Center
7900 S. Fairgrounds Ave. / Ft Collins, CO 80528
970-206-4423 / www.ncyh.org
Registration
Registration will begin on October 8th from 4-8 in the Epic lobby. It will be open on October 9, approximately 30 minutes to1 hour before practice ice starts and remain open during the competition. The registration desk will be located at the skate rental desk on the north side of the Epic lobby starting on October 9th. Please register promptly upon arrival, but no later than 1 hour prior to your first event. ***All skaters are expected to be in the arena one hour prior to the start of their scheduled event. Coaches must register in person to receive their credentials. They are required to be current members of both U.S. Figure Skating and PSA and to show proof of ID and coach's registration.
Local Organizing Committee
Email is the preferred method of contact. Please allow up to 48 hours for a response. If you prefer to call, no phone calls after 9pm MST, please. Please send all practice ice questions to Kelly Cann and all program, ad and sponsorship questions to Marci Pilon.
Programs
Programs can be purchased at the registration desk.
Program Ads/Good Luck Ads
Fort Collins Figure Skating Club invites you to submit an ad to be printed in our program. Ads may be submitted to recognize or send a special message to your skater or to promote your business. The deadline for submission of ads with artwork is September 1, 2017. All photos or artwork must be sized and ready for production (300 dpi or above in .pdf file format). All ads will be printed in black and white. Please do not mail photographs, they must be submitted by e-mail and in the correct format with SKATER'S and or club name and ad size on subject line. Photos can be submitted in .jpeg format. If you have any questions, please e-mail Marcy Pilon at swr2018ads@gmail.com. Advertising rates are based on camera-ready copy, which is black on white, the exact size and shape of the ad. Advertiser agrees to pay the cost of any additional type set, or other reproductions charges if camera-ready copy is not provided. All photographs must be black and white glossy prints (no negatives). Advertising agency commission must be paid by the advertiser. Click here to download regionals ad flyer.
Vendors
Braider Deb is now taking appointments. Please go to www.braiderdeb.com to schedule your appointment.
Accomodations
Please make your reservations early to guarantee you have the necessary room(s). All hotel information may also be viewed on the event website at www.swregionals.com
Don't forget to mention FORT COLLINS FIGURE SKATING CLUB when booking rooms. Hotels will charge for all nights booked and will not refund cancelled nights.
Marriott Courtyard: Official hotel — SOLD OUT
1200 Oakridge Dr. Fort Collins, CO 80525
(970) 282-1700
$99.00 per night
Visit Website
Residence Inn at Marriott: Official hotel — SOLD OUT
1127 Oakridge Dr. Fort Collins, CO 80525 | (970) 223-5700 | $109 a night, book by Sept. 24th for guaranteed rate Visit Website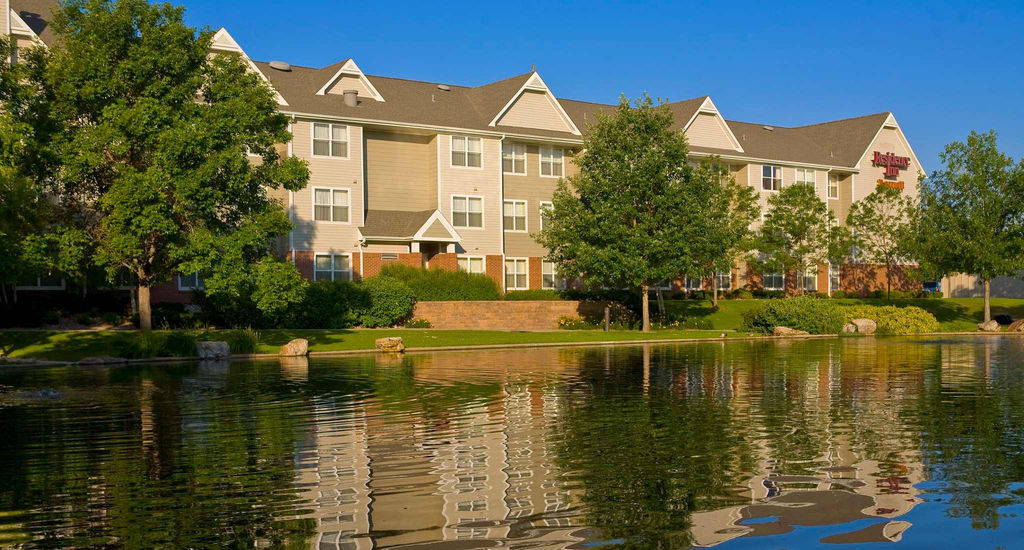 Embassy Suites Loveland — DATE EXTENDED, ROOM AVAILABILITY
4705 Clydesdale Parkway Loveland, Colorado 80538 | (970)-593-6200 | $144 per night, book by Sept. 25th for guaranteed rate Visit Website
Marriott Fort Collins
350 E. Horsetooth Rd. Fort Collins, Colorado 80525 | (970) 226-5200 | Call for pricing as prices change throughout the week. Visit Website
Candlewood Suites
314 Pavilion Lane, Fort Collins Colorado 80525 | (970) 223-0200 | Singles at $115 per night, doubles at $125 per night Visit Website
Hilton Garden Inn — EXTENDED ROOM BLOCK (50 additional rooms reserved until 9/3)
2821 East Harmony Road Fort Collins, Colorado, 80528 | (970) 225-2500 | $154 per night Visit Website
Hampton Inn — EXTENDED ROOM BLOCK (50 additional rooms reserved until 9/3)
1620 Oakridge Dr., Fort Collins, Colorado, 80525 | (970) 229-5927 | $154 per night Visit Website
Quality Inn
4001 S. Mason Street, Fort Collins, CO, 80525 | (970) 282-9047 | $109 per night (Monday, Oct 9th – Friday, Oct. 13th), Prices increase October 14th – 15th. Visit Website
Transportation
Denver International Airport (DIA) is the main airport serving Fort Collins. DIA is 68 miles southeast of Fort Collins and takes approximately 1 hour to drive. Directions from DIA to Epic: Take Pena Blvd. East to E-470 North (toll $7.40) to I-25 North. Take I-25 North to Prospect Rd. (Exit 268). Turn left onto Prospect Rd. (CR-44). Continue for 2.3 miles. Turn left onto Riverside Ave. and go 0.3 miles and turn right into 1801 Riverside Ave. Most major car rental companies are located at the airport. If you do not want to rent a car Green Ride Colorado is a local ride share shuttle company that goes between DIA and Fort Collins. http://www.greenrideco.com.
Volunteer Workers Needed
The Fort Collins Figure Skating Club needs enthusiastic and hard-working volunteers. If you are interested in volunteering your time and talents, contact our Volunteer Coordinator, Heidi Early at swr2018chair@gmail.com for volunteering instructions. There are many opportunities available and we will train you for any task that you would be interested in doing. Your time and effort would be much appreciated!